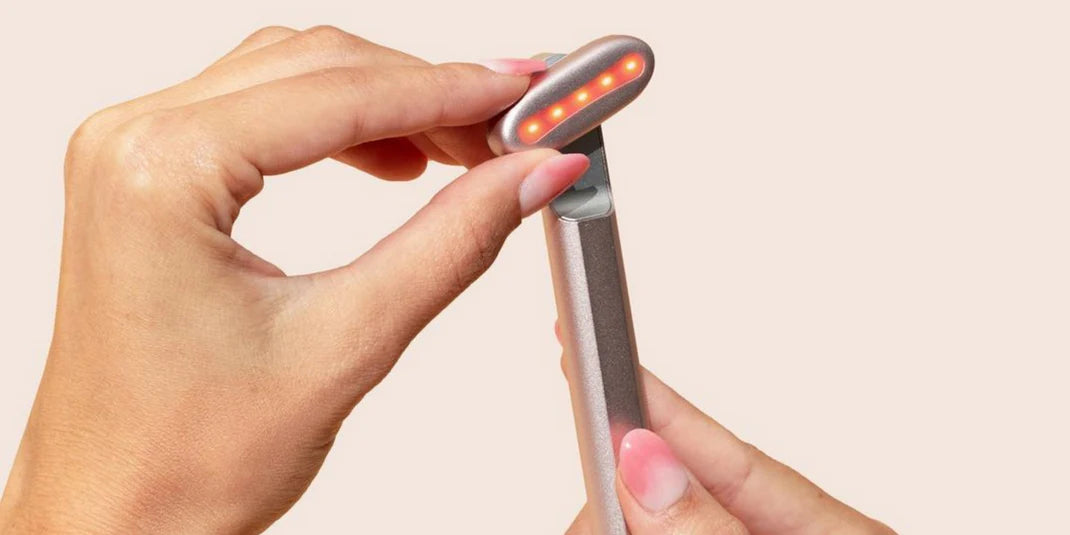 RENEWED SKIN, RENEWED CONFIDENCE
This advanced skincare device keeps your skin hydrated and reduces the signs of aging such as wrinkles, fine-lines. For a more youthful and healthier glow.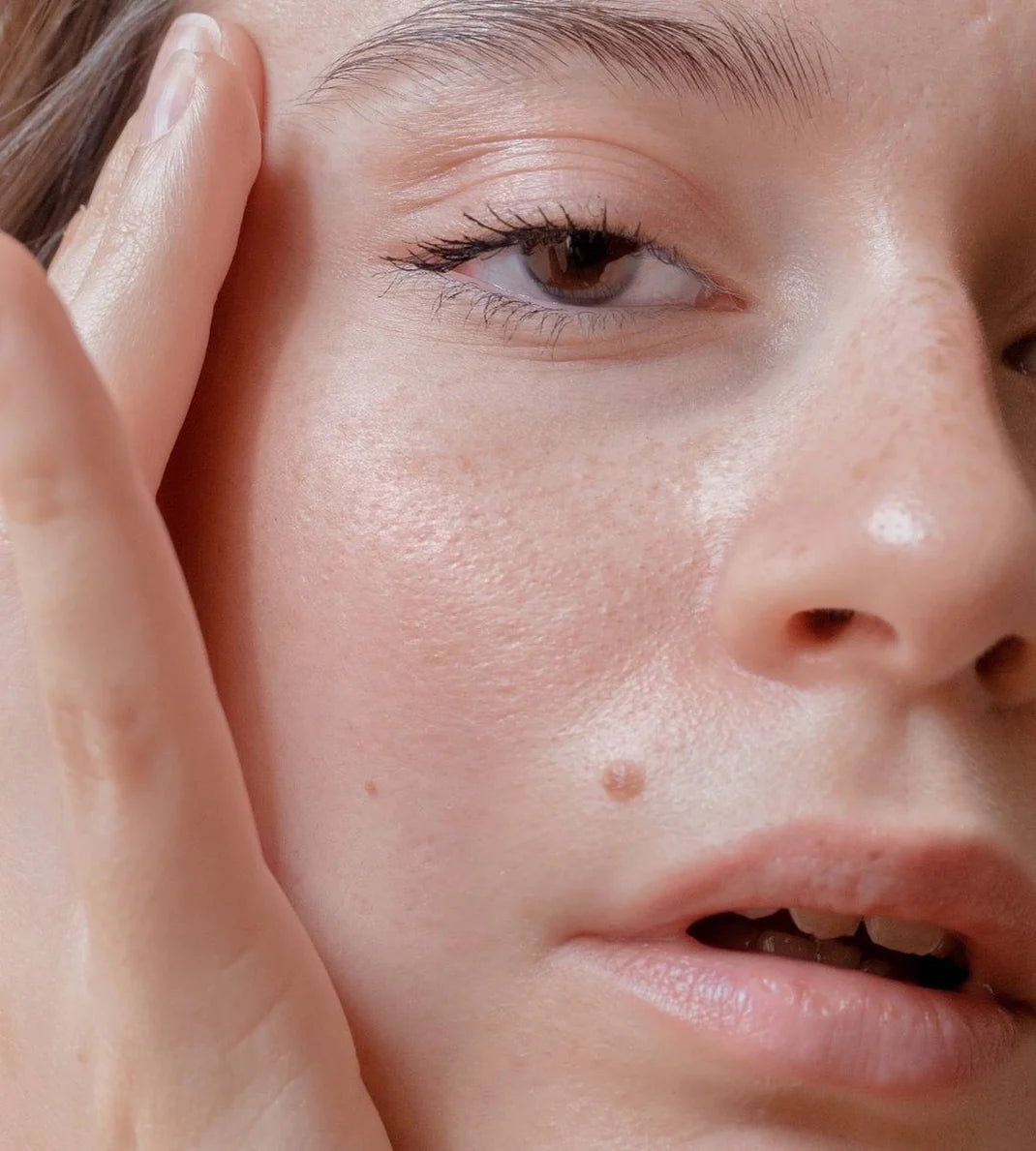 TIMELESS BEAUTY, AGELESS GRACE
Our Anti-Aging Wand offers you the best skincare experience and we have the results to show it:
87% saw a reduction in the appearance of wrinkles within 8 weeks
83% saw less acne breakouts after 8 weeks
95% felt their skin texture and tone improved after 8 weeks
RED LIGHT THERAPY

MICROCURRENT

SONIC VIBRATION

HEAT THERAPY
The optimal range of LED red light at 660nm repairs and rejuvenates the skin for a youthful and healthy glow.
Microcurrent tightens and smooths the muscles and deeper layers of your skin, sculpting your facial contour and providing an insta-lift.
The vibrating waves improve blood flow and decrease puffiness, reviving your skin while having a relaxing and soothing effect.
The warming wand head increases the absorption of serums and moisturizers, which really sink into the skin doubling their effects.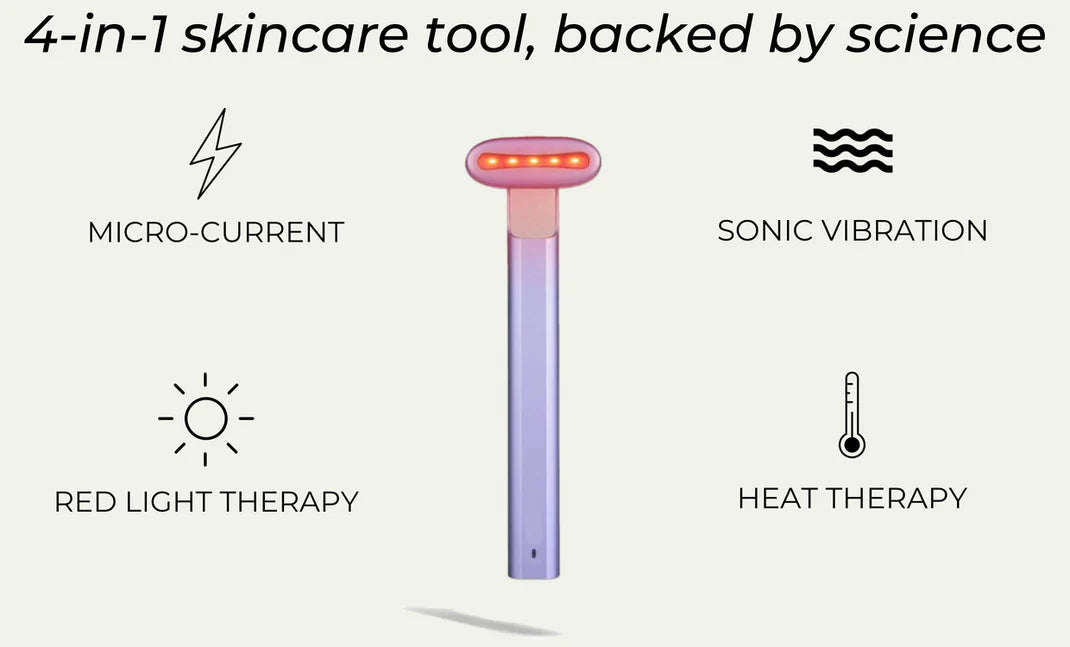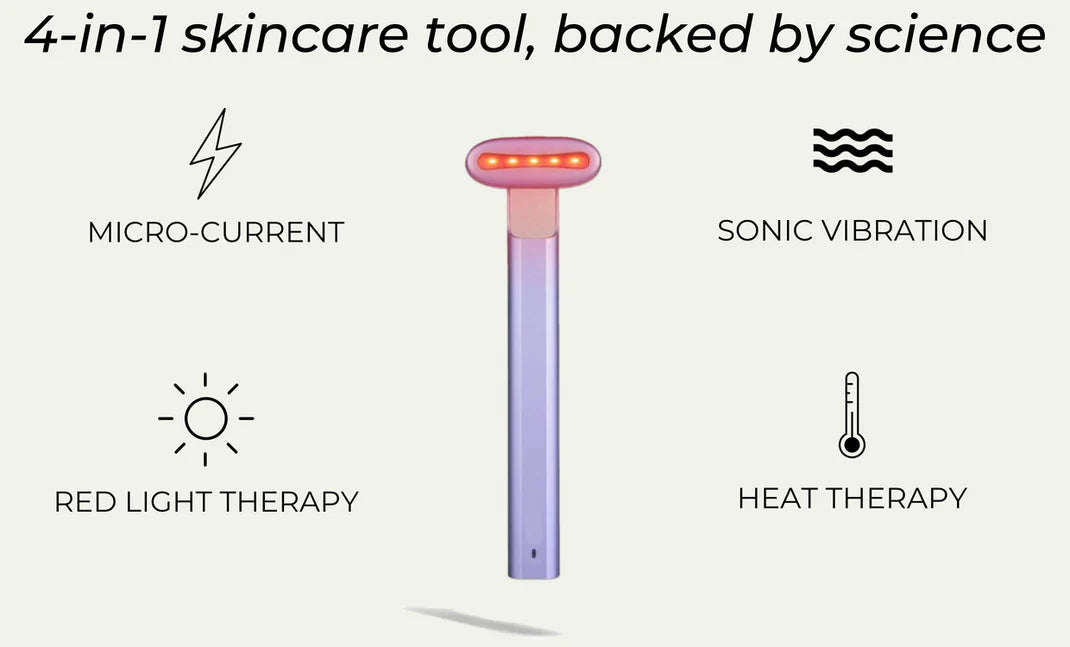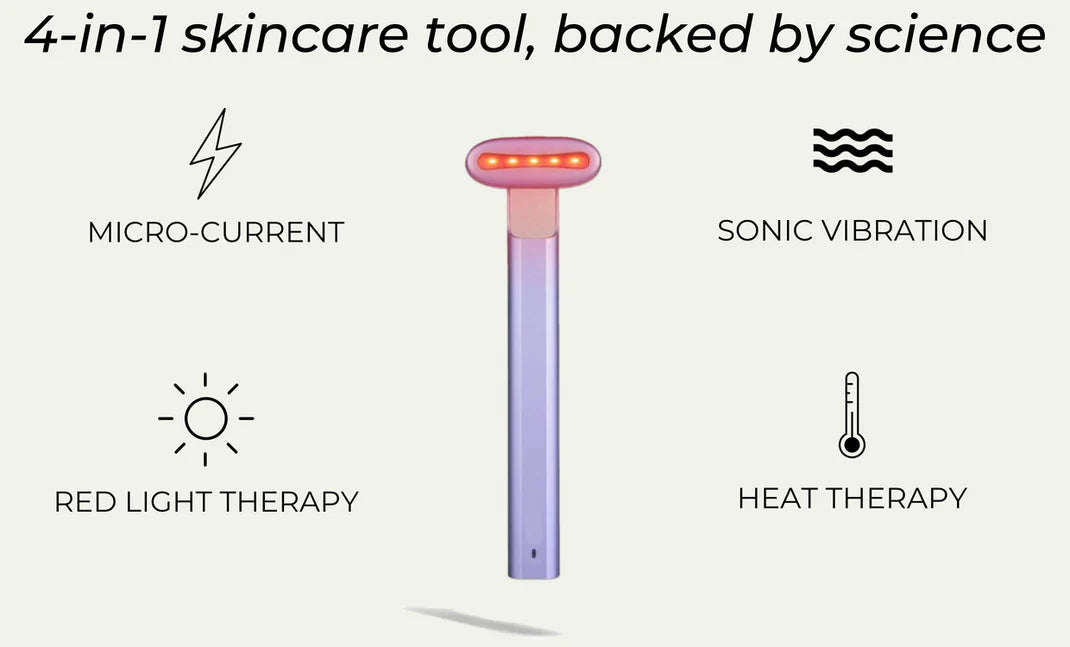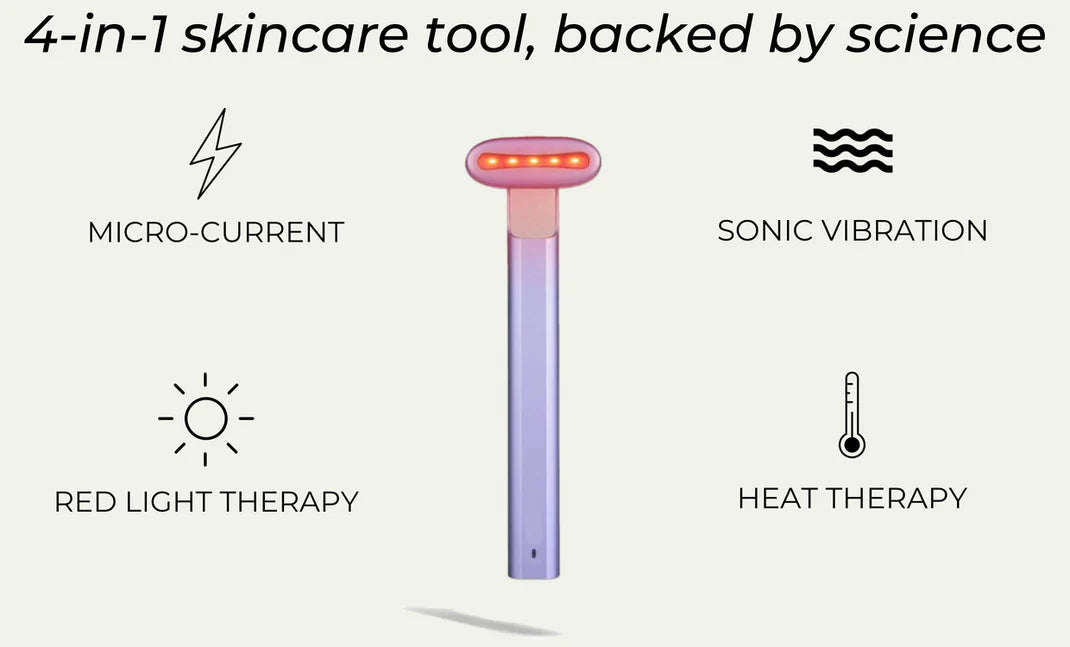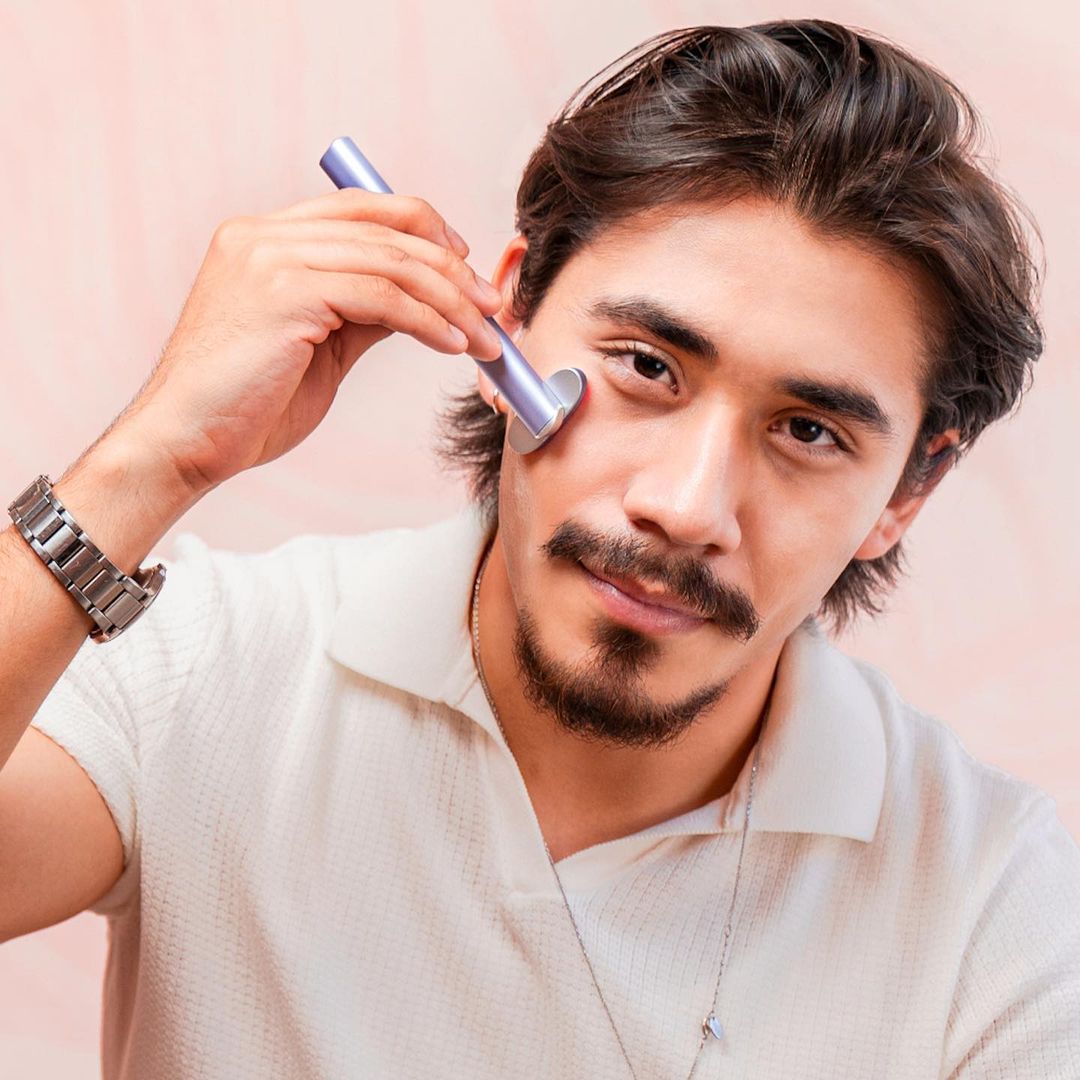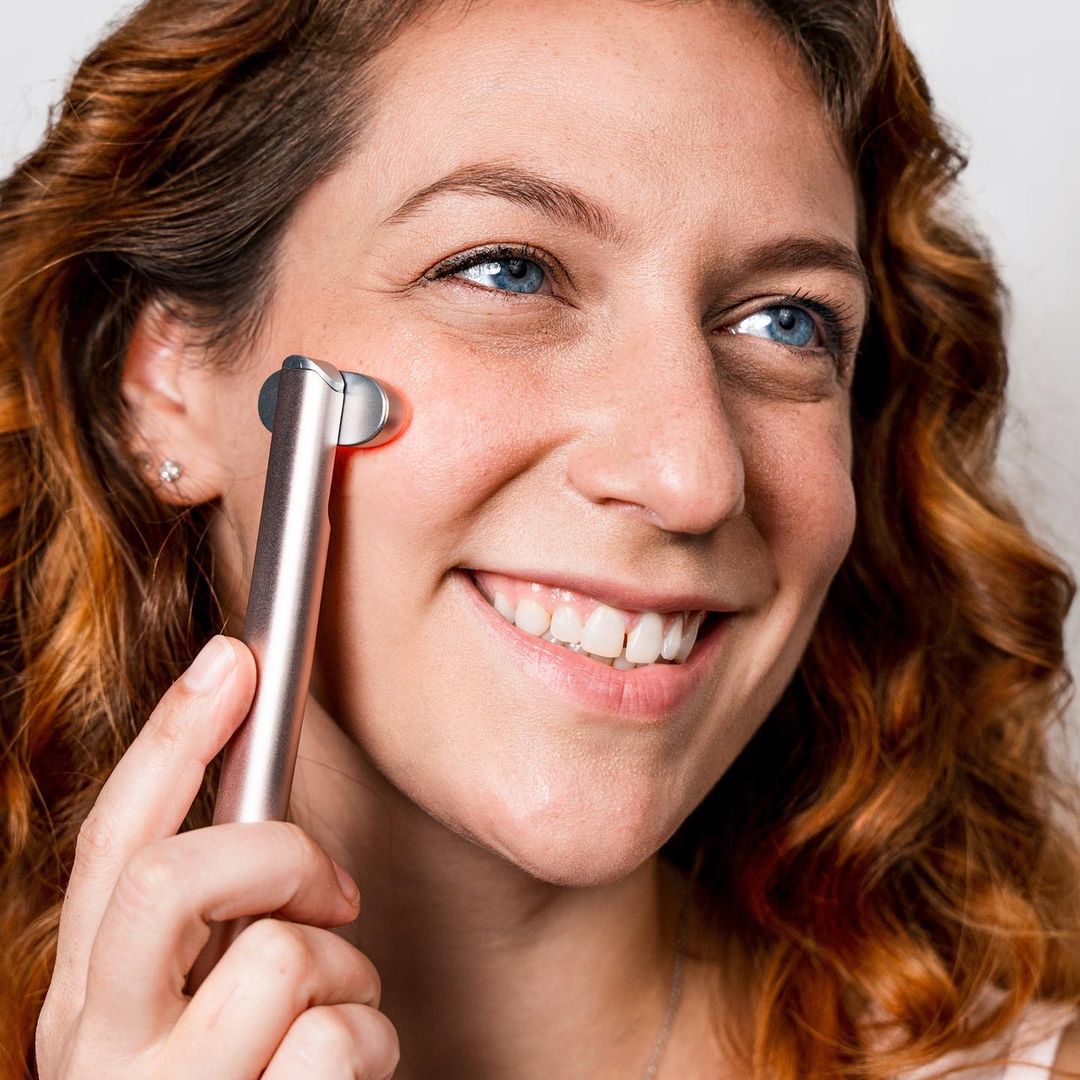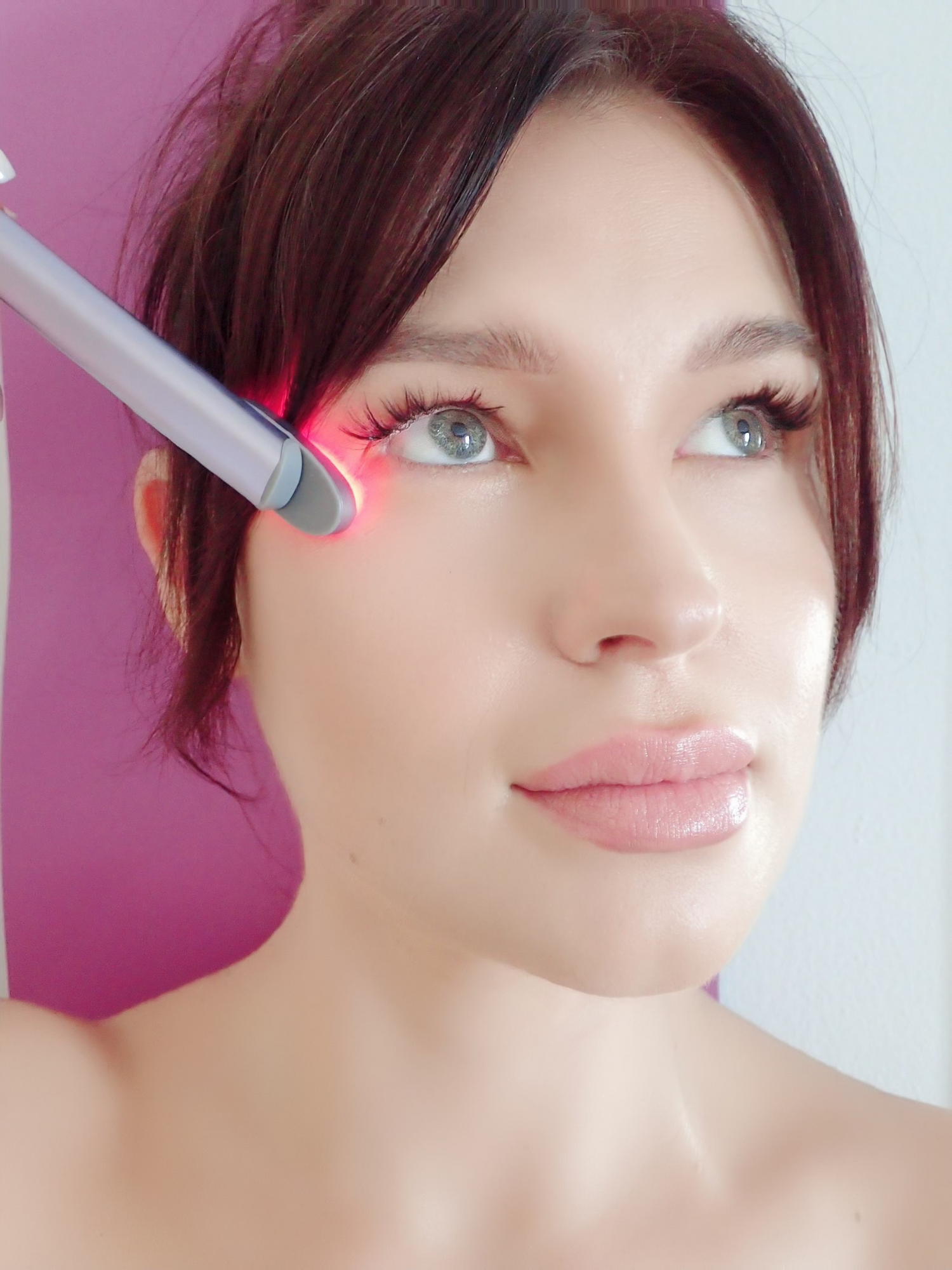 How To Use
STEP 1:
Wash and dry your face so you start with clean, hydrated skin.

STEP 2:
Apply your serum of choice to prep your skin for the Wand.

STEP 3:
Glide the Wand across your face in an upward and outward movement, slowly covering your forehead, cheeks, under eyes, jaw, neck, and upper lip.
The Wand will automatically turn on when making contact with hydrated, clean skin.
Use for at least 5 minutes and enjoy your new glow.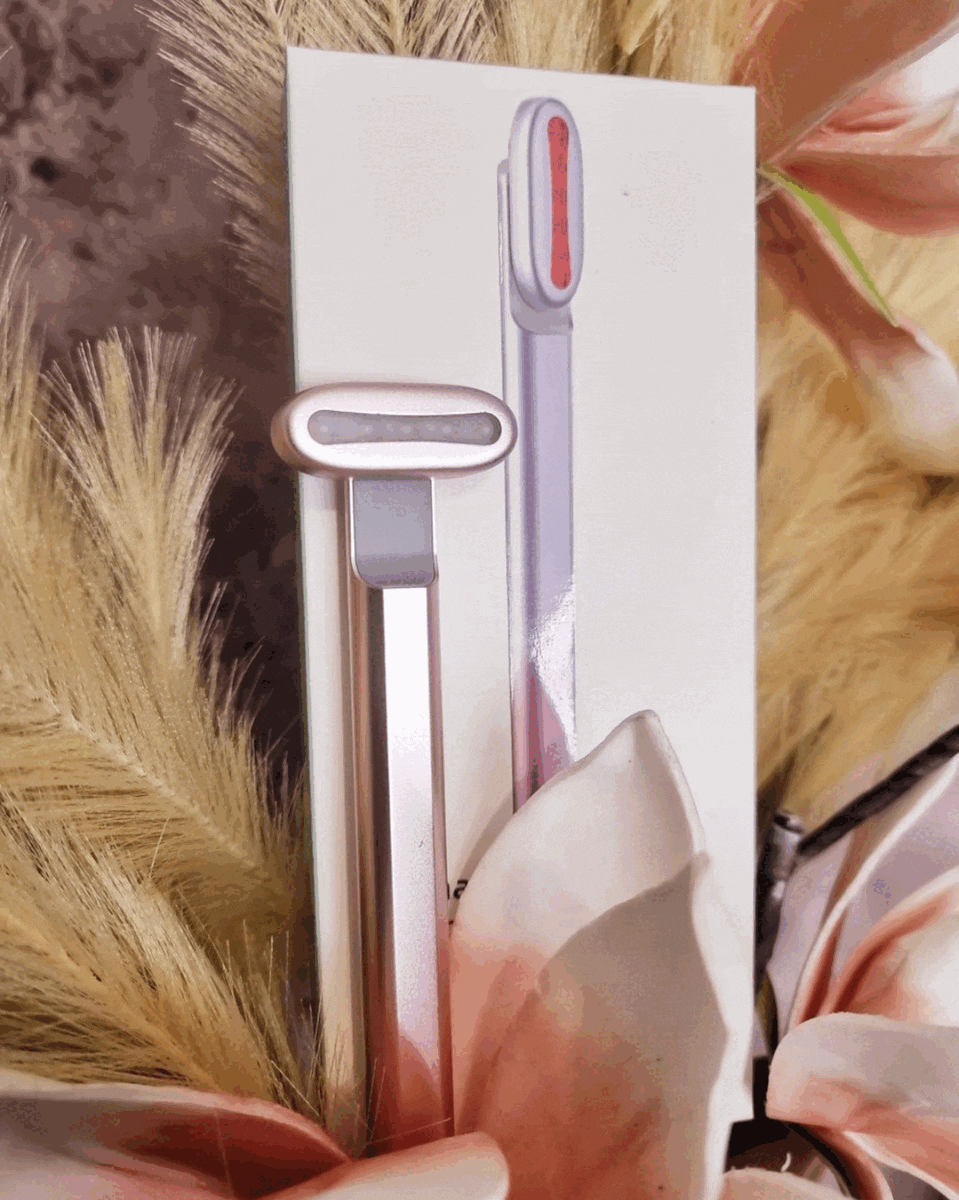 "I love adding this wand to my routine. The vibration and heating of it do wonders for tightening my skin and depuffing.
I generally use it at night with the serum and at the moment I am hooked."

@Mummyaddstwo
Beauty and Skincare Reviewer
FAQ - Anti-Aging Wand
What type of results will I see?

Most users will feel results after their first treatment, but visible results are cumulative and most effective when implemented into a consistent routine. We highly recommend taking before and after photos for optimal comparison (and so we can see exactly what KAllinz has done for you). Note: results may vary, but usually become apparent after two weeks of regular usage. Check out customerBefore & Afters!
Does KAllinz include a warranty?

KAllinz's Anti-Aging Wandpurchase includes a1-year limited warrantythat covers replacement & repairs due to malfunctions & manufacturing defects. It does not cover wear & tear, theft, or accidental damage.
Can I use Anti-Aging Wand with my own skincare products?

Yes, and we totally recommend it!
When and how often should I use KAllinz's Anti-Aging Wand?

We know you are going to fall in love with your KAllinz facial wand! The great news is it's gentle and safe enough for everyday use, either morning or night. We recommend usingKAllinz's Anti-Aging Wandonce in a 24-hour period, for 5-10 minutes per treatment. 
FAQ - Shipping
How long does it take to receive my order?

We offer express worldwide shipping. Processing time is 1 to 2 business days.

You'll get an email with your tracking number as soon as your package is on it's way!


Estimated Shipping Time:

United States & Canada: 7-10 business days.

Europe: 5-12 business days.

Australia & New Zealand: 8-11 business days.

Asian Countries: 6-12 business days.
What are the shipping costs?

We haveFREE worldwide shipping.
Can I get my money back if I am not satisfied?

Definitely! We find it very important that everyone is satisfied with our products. If you're not satisfied, you'll get a full refund (including shipping costs) !
 How does the return process work?

Returning is free of charge and even possible if the product has already been used.
A Glowing Skin or Your Money Back
We are so confident that you'll love our products, that we offer a 60 day 100% Money-Back-Guarantee.
Try it today risk free. If you don't love it, you can return it for free within 60 days.
No questions asked.
Yep, that's right. If you don't see an improvement in your skin, you get all your money back.
FREE WorldWide Shipping
Doesn't matter where you are ordering from. Europe, America, Asia, or even Antarctica 🥶
We will ship your Anti-Aging Wand FREE of charge.
Isn't that awesome?
We take great pride in handling all of our own research and development, design, manufacturing, shipping and customer service.